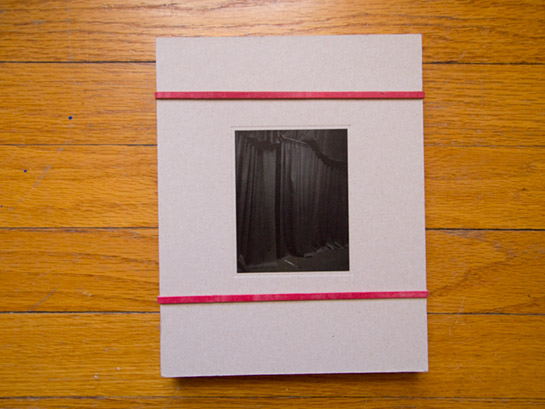 It's road-trip time yet again, this time involving photographer Rafal Milach and writer Huldar Breiðfjörð. Using Route 1, they traveled around Iceland in ten days. A photographer and a writer, a local and a guest - maybe the ideal mix for such a trip? In the Car With R, published a little while ago, contains the results of the trip. (more)

The gap between a local and a guest is often hard to bridge. Even when the countries in question (in this case Poland and Iceland) are not all that different, there exists an infinity of little details that are simply not the same. Confusion is not proportional to the gap's width, it's actually the other way around - the more similar things are, the more confusing they become: Well, this is so similar to what I know, but why is it not exactly the same?
The gap between a writer and a photographer is different. It's probably not too unfair to say that many (most?) writers don't understand how photography works, and many (most?) photographers don't understand how literature works. Mind you, there is absolutely nothing wrong with that, since just in the case of the local and the foreigner all you need to do is to accept this fact and then enjoy the resulting amazement.
What makes In the Car With R so appealing is that baffled amazement, which can be found in both the photographs and the text. The local/writer is trying to answer questions about the country, while the photographer/foreigner is trying to answer questions about photography. It all starts out innocently - and amusingly - enough:
"Traveling with a photographer is a bit like shopping with a girlfriend that wants to look at all the clothes and try everything on - a never-ending drag."
But it then quickly moves into a more subtle territory:
"To travel around and pick out from the environment something to photograph - is it creative? […] to me we look more like hunters than creative individuals. We are rather catching things than actually creating them. Or what?"
So yeah, how does that work again?
Photographically, In the Car With R is an attractive package that includes various types of cameras (incl. a Fuji instant camera and what looks like an iPhone with an app like Hipstamatic running on it). My only gripe is that in terms of the production things seem have gone a tad overboard: The cover, well covers, of the book are two loose cardboard pieces, the book's spine is exposed, with a piece of cloth giving the title on the spine, there's an additional poster (from an earlier review you probably remember how much I love posters), and the whole production is held together by two rubber bands. I don't think that's the most attractive way to present the work - it's kind of cool to look at and hold, but it gets irritating the moment you need to disassemble things to actually look at the book itself. As much as I love great photobook design, things have to be usable and make sense, and in this case less would have been more. Needless to say, your mileage might vary.
My issue with the package itself aside, In the Car With R is a great book. The writing itself deserves to be read more widely (MFA programs would be well advised to have their students look at it). There are only 450 English-language copies available (plus 250 Polish ones), so you might want to order your copy quickly before the book is sold out. At 30 Euros (which seems to include shipping) it's a steal.
Highly recommended.
In the Car With R, photographs by Rafal Milach, text by Huldar Breiðfjörð, 160 pages, poster 64×48cm, Czytelnia Sztuki | Muzeum w Gliwicach, 2011
(find my video presentation of the book here)