Yet again, the Conscientious Portfolio Competition features an expanded jury. Joining me to find the winner(s) are Caroline von Courten (Foam Magazine) and Michael Mazzeo (Michael Mazzeo Gallery). I'm very grateful that both Caroline and Michael agreed to do "jury duty" this year, and I would like to use the opportunity to introduce them in more detail below. (more)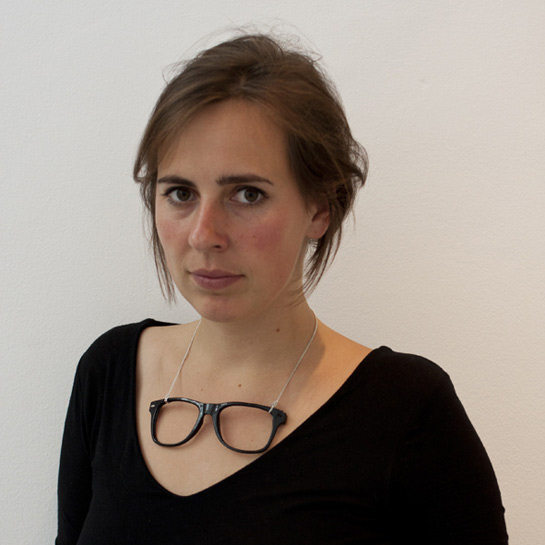 Caroline von Courten
Managing Editor
Foam International Photography Magazine
Caroline von Courten (Germany, 1983) is managing editor of Foam International Photography Magazine, published quarterly by Foam and Vandejong Communications. It serves as a paper exhibition space that embraces every aspect of photography, ranging from documentary to fashion, from contemporary to historical, from world-famous photographers to young talent.
As part of the editorial team, Caroline selects the work presented in the magazine. She does research for upcoming issues, chooses the contributing writers and keeps an eye on the final editing. She has also been actively involved in Foam's 10th anniversary project What's Next? An Investigation into the Future of Photography.
Before joining Foam Magazine, Caroline was co-curating Quickscan NL, an exhibition of young Dutch photography as part of the World Expo in Shanghai, presented by the Nederlands Fotomuseum. After graduating with a Master in Photographic Studies from the University of Leiden in 2008, Caroline started her curatorial practice at the Stedelijk Museum Amsterdam as Assistant Curator of Photography. One year later, she joined the exhibition department of the Nederlands Fotomuseum.
With a background in Visual Culture Studies, Caroline approaches photography in the context of today's image culture. Her research on blurriness in photography has recently been cited in Blackwell's Photography Theory in Historical Perspective.
Michael Mazzeo
Director, Michael Mazzeo Gallery
Michael Paris Mazzeo is a gallerist, educator and photographer based in New York City. Since opening in 2005, the Michael Mazzeo Gallery has become one of the premier showcases of rising young talent in the field of photography, having awarded fifteen artists their first solo exhibitions in New York and including more than 100 others in group shows. Works by gallery artists have been acquired by major institutions including the Metropolitan Museum of Art, the Philadelphia Museum, the Victoria and Albert Museum, the Princeton Museum and Fidelity Investments, as well as by many private collectors.
In seeking to promote the work of unrepresented artists, Michael recently initiated the RSVP project, an series of thematic online exhibitions, complete with on-demand published catalogs and e-commerce pages for photography collectors.
Outside the gallery, he has organized exhibitions, participated in panel discussions, and juried photography competitions. Michael serves on the faculties of the School of Visual Arts, the International Center of Photography, New Jersey City University, and has been a guest lecturer at other prestigious institutions. He has been a featured portfolio reviewer at FotoFest, Review Santa Fe, Photolucida, Critical Mass, FotoWeek DC, The Center of Photography at Woodstock, ICP, ASMP, SPE, powerHouse Books, and Atlanta Celebrates Photography.
Michael is honored to be juror this year for En Foco's New Photography Fellowship Awards 2011 and the Soho Photo Alternative Process Competition.