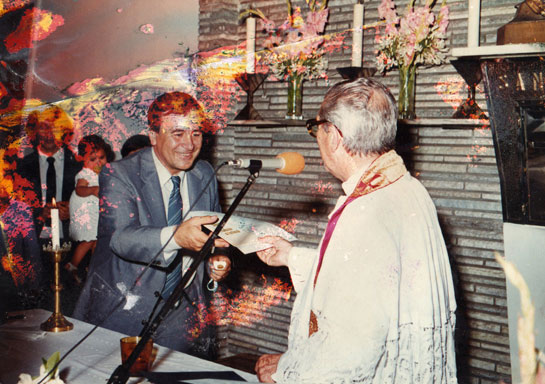 I was gutted when they took our T.V. I was a teenager at the time and I remember that I was alone in the house with my mother that day and I saw her crying, she was signing some paper and I asked her what was going on? To which she replied "none of this stuff belongs to us anymore". After being repossessed we were left with only our clothes and a shoe box full of photos. It was difficult for me to understand at this point as I wasn't interested in economy or politics, all I knew was that my dad lost the business, we lost our home and we had to start again from scratch. My dad and I were up for anything from selling newspapers at the traffic lights to vegetables. (more)
The Argentinean "middle class dream" was over for many families at that moment… When the next crisis hit I was in my 20's and I fully understood the situation. You could blame political corruption, multinationals or globalisation and the sacrifice of Latin America. But at the end of the day when you struggle to put food on the table for your family, you feel that you have failed as an individual. And that is the look that I saw on my father's face.
So after that…being an illegal immigrant was no big deal for me or my family. We saw it as a positive opportunity for us to move forward and make a new start in Europe.
I started to work in a construction site in Spain with people coming from South America and Africa. The first to join me was my sister, at that moment the Argentinean government had made a pact with the international banks and they froze everybody's savings for a year. Next my father came, he worked nights as a security guard and within 6 months we had saved enough money up to send my mother and youngest brother to join us. She worked long hours as a chambermaid in hotels, sometimes they withheld her wages.
After many years we all got permission to stay in Europe. Two years ago my parents returned to Argentina and came back with a treasured old shoebox of family photographs that had been left at my grandma's house. They were damaged by a flood.
I decided to include some of the backs of the photographs, they were stuck to each other…I was attracted to them, the traces of other pictures, emulsion, colours… photos that we never will see again, but they leave a mark…

Shoebox is my family history…. Hope.