Thomas Ruff is one of the most well-known and influential German photographers alive, pupil of the Bechers and then teacher at the art academy in Düsseldorf. I have always been extremely impressed by his willingness to extend the boundaries of photography to see where things might be going. Late last year, I met him at the opening of his last show at Zwirner gallery, and of course I had to ask him whether he would be available for an interview. Much to my delight he was. (NB: For those working in an office environment, one of the images below is definitely not safe for work)
Jörg Colberg: Photography from Düsseldorf is so successful that it is being equated with German photography in general. I would be interested to learn how you, as one of the most important photographers from Düsseldorf, see this development? Did the success come as a surprise to you?
Thomas Ruff: Thirty years ago, when we studied at the art academy in Düsseldorf, we would have never dared to dream of such a success. We belonged to the first generation that was able to study photography at an art academy, and that is why we were mostly influenced by art and not photography. We thus viewed our work more in the context of art galleries and museums and not so much of photography magazines.
But it seems we used the medium so clearly and precisely that it had repercussions for the rest of the photography scene.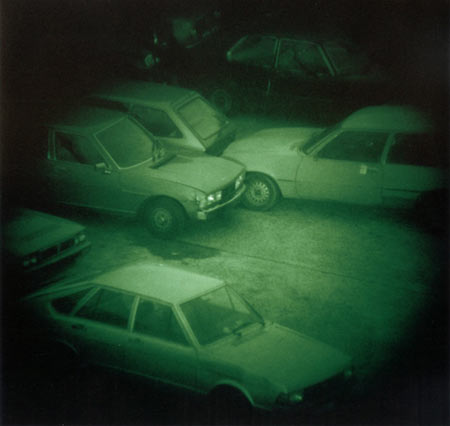 JC: In an international context, and especially in the U.S., photography from Germany is being taken as photography from Düsseldorf. What do you think about that?
TR: Of course, that is a very narrow way to look at things. After all, there are people like Wolfgang Tillmanns and Thomas Demand, who found international acclaim. And there are photographers like Joachim Brohm and Michael Schmidt, who are recognized mostly in Germany and Europe. What is more, there exists a plethora of younger German photographers who have not been visible internationally.
JC: Over the past years we have witnessed a trend towards very large prints. It would now almost seem that no gallery show can do without large prints - at least not in New York. But bigger is not necessarily better - or is it? How do you decide about what size you want your prints to have?
TR: Each image needs its own size, and because of that I don't have a standard format that I apply to all photos. Larger photos might not be better, but of course physically they are more impressive than smaller ones. I assume that's one of the reasons behind the boom of large-scale photography. Maybe, an additional reason might be is provided by the competition with painting. A third reason could be provided by the history of photography: Over the first 150 years photos tended to be of small size, comparable with sketches. Only through time did advertising images start to grow, and larger photography paper was being developed. It looks like there is a big urge to make up for past size restrictions now.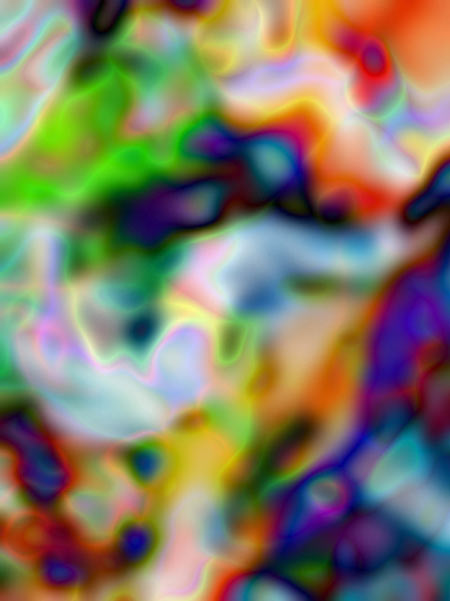 JC: What impresses me about your own work is your desire to explore new paths and to often work in a very conceptual manner. How do you develop ideas for projects, how do you find projects that you find interesting?
TR: The images or themes come from my daily life. I read newspapers, watch TV, surf the Web and meet people. When I notice or run into something that I won't get out of my head again I start to work on it.
JC: Over the past years you have worked on a series of projects in which digital image processing plays a large role, be it the "Nudes" or your "jpeg" series. For these series you manipulated images found on the Web. I personally find it very interesting how this stresses digital work and the Internet. However, it seems that digital image processing in fine-art photography is still not being accepted in many circles. I was often asked whether that's still photography. Your thoughts on this?
TR: Of course digital photography is photography - what else would it be? The manipulation of photographic images has a long tradition. Retouching was always done, in front of or behind the camera, be it by choosing where to place the camera, by the arrangement of the scene, dodging and burning when printing in the dark room, retouching of the negatives, etc. Digital manipulation merely is a new tool in the history of retouching and manipulating photographic images.
JC: In what direction will photography evolve? Do you want to dare to predict something?
TR: I'm not clairvoyant, and because of that I can't give a prognosis, what kind of images the next generation of photographers will produce. The only thing that seems clear already is that technology will be developed further, and this will have far-reaching consequences for how images are being made. Analog photography will become an anachronistic niche product.
JC: And how do you view the Internet's role for photography? Do you read blogs? Do you think blogs, which especially in the U.S. have come to play an increasing role, are a useful way to talk about photography? And what do you think about Websites like Flickr, where, as was recently reported, there are now more than two billion photos to be found?
TR: For me, the Internet is an important database and place for information, which will change our consciousness. The process of exchanging information and making news available has become faster and more encompassing. However, it cannot replace seeing a photo on the wall.
For me, blogs are not really interesting, I find it tedious to sift through opinions.
This conversation was commissioned by American Photo and can also be found here.