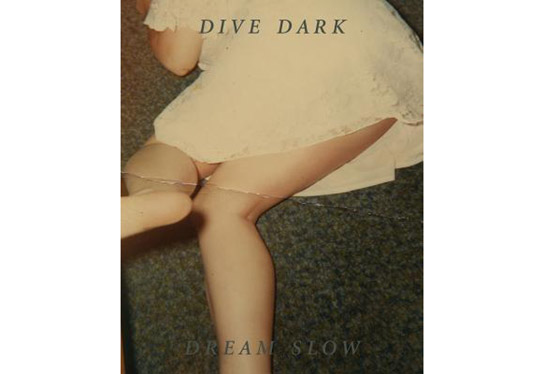 Vernacular photography has firmly established itself as a part of our photographic world. Artists, collectors, and curators (myself included) have been combing flea markets or Ebay for such photographs. Vernacular photographs are everywhere, albeit for the most part in a completely unorganized state, an album here, a stack of photographs there - unless they have become part of a collection. Melissa Catanese was given access to such a collection, thousands of photographs amassed by Peter Cohen (depending on the source, there are 20,000+ or 35,000 images in Cohen's collection), resulting in Dive Dark Dream Slow.
The book creates a compelling story out of a surprisingly diverse selection of photographs, covering decades in age, many different sources, and even including accidental double exposures. We have seen quite a few smartly edited collections of vernacular photographs, often sorted by subject matter or at least centering around something very specific. Dive Dark Dream Slow operates in a different way. There are themes (of sorts), but they're not the focal points. The book uses the photographs to lure the viewer into a strange world inhabited by mostly strange people who, however, for the most part appear to be enjoying themselves just fine.
Just like any good photobook, the story is not specific enough to exhaust itself easily (this might in fact be one of the best aspects). So the moment you put the book aside you want to pick it up again: Did I just see that? And usually you find that you did not see that, but something different. Dive Dark Dream Slow is filled with such unsolvable visual puzzles, and their fun does not rely on being clever (that could get old easily). The book also does not solely rely on the strangeness of some of its source materials. Instead, everything is woven together smartly, with a light touch.
It might not be a coincidence that on the back Dive Dark Dream Slow shows a spiderweb: The book itself acts like one - the kind of experience you have when you walk through a larger spiderweb that you don't notice. Recommended.
Dive Dark Dream Slow, vernacular photography edited by Melissa Catanese, 88 pages, The Ice Plant, 2012