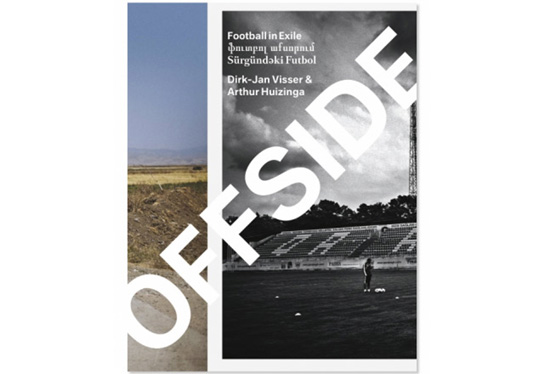 After the implosion of the Soviet Union, ethnic and religious tensions that had been held in check by Communist regimes and their ruthless application of power erupted along long-dormant fault lines. It was as if things had been frozen into place in the 1940s, and the post-Communist thaw allowed them to move again. The Balkans and Caucasus regions have since seen wars and mini-wars that most people had thought of as events of the past. The Caucasus, in particular, has proven to be a veritable mine field, with, seemingly, every village being if not at war then at least in some sort of conflict with its neighbouring village (if you think that's hyperbole read The Sochi Project's Empty land, Promised land, Forbidden land). Westerners for the most part have had a hard time understanding and/or following the various conflicts, and regardless, most of them seem far away and thus inconsequential (people will not easily admit this, of course).
I'm not an expert on the region, but from memory the conflict around Nagorno-Karabakh is one of the earliest that erupted (just to give you an idea what we're dealing with, the region is about 30% larger than the Rhode Island, but has only around one ninth the US state's population). As of now, it's mostly unresolved, with peace talks between Armenia and Azerbaijan - the two main countries involved - ongoing. The previously frozen conflict has effectively become re-frozen, with international involvement keeping it from going.
In this frozen landscape, life has been going on. Offside - Football in Exile by photographer Dirk-Jan Visser and writer Arthur Huizinga (with the book's design by Kummer & Herrman) brings life in the region - and the unresolved conflict itself - into focus by looking at football (the actual one that Americans call "soccer"). This seems like a smart idea, since usually even the most antagonistic neighbours can be united in their love for the same kind of sport. And even though most types of sport contain a very strong tribalistic element (the same mechanism that feeds the kinds of conflicts we're talking about here), there is more to them, with the general underlying aspirations and ideas being fairly universal.
Offside features six individuals, three from each side, talking about their lives and about football. Sport offers an escape mechanism only to some extent, and the reality of the Nagorno-Karabakh has all kinds of repercussions, resulting in often absurd restrictions. The book keeps things neatly apart, at least on the surface, by using colours (red and blue) - Armenia and Azerbaijan are blue and red, respectively, on the main map (Nagorno-Karabakh itself requires two types of hatchings), and the essays about the six individuals are printed in their country's colour. For people like me, who enjoy things neatly organized, that's a very simple and efficient way to convey information.
The photography, in b/w and colour (in addition, there are some archival photographs), is mixed throughout the book, so if you ignore the text you're not going to be able to tell things apart that easily. Offside is not the first book to emerge from Holland that has a photographer working alongside a writer, and once you look through the book you realize what is to be gained from that. The overall design also neatly places the book into the contemporary Dutch context - in addition to the use of colour (and, presumably, fonts - I'm not much of an expert on that), the photographs wrap around pages. You might see part of an image on one page and then the rest on another. I do think, though, that in terms of the design less could have been a bit more. For me, the clever design gets a bit in the way of what the book is actually talking about. While great design can play an important role in photobook making, it must be content with serving the purpose of the book, and I'm not sure that's 100 per cent the case here.
Design issues aside, Offside is another fine example of contemporary Dutch documentary photobook making. With so much hand-wringing about the state of photojournalism and about how to present documentaries, looking at recent examples coming from Holland might teach the rest of the world a lesson of what still is possible.
Offside - Football in Exile, photographs by Dirk-Jan Visser, text by Arthur Huizinga, design by Kummer & Herrman, 308 pages, Paradox, 2012