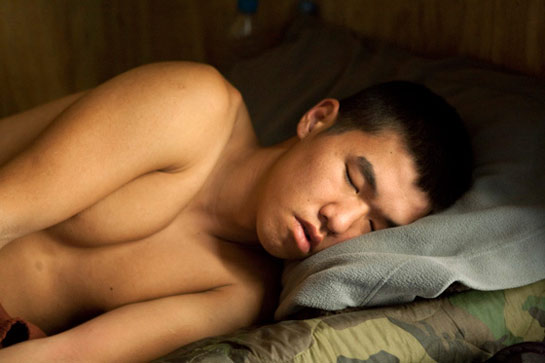 It's such a sad old feeling
the fields are soft and green
it's memories that I'm stealing
but you're innocent when you dream
when you dream
you're innocent when you dream
(from Tom Waits' Innocent When You Dream)
The first time I saw Tim Hetherington's Sleeping Soldiers - I think it was actually a video presentation - I immediately had to think of that Tom Waits song. And then I thought what a marvelous piece of propaganda I was looking at. Find the full piece here.