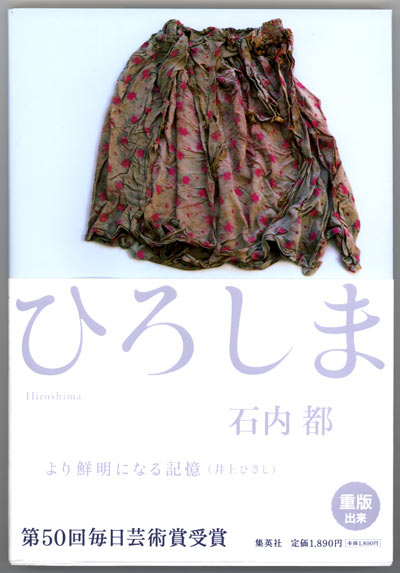 The 20th Century was filled to the brim with atrocities, war, and genocide. So far, there is no indication whatsoever that we have learned anything from those - just notice, for example, that "the International Rescue Committee (IRC) estimates that 3.9 million people have died from war-related causes since the conflict in Congo began in 1998, making it the world's most lethal conflict since World War II." (source) Maybe this is because we are still unable to understand what actually happened. The suffering of a single person is often beyond our comprehension - and what does it then mean to hear about ten thousand people killed, or one hundred thousand, or millions? If anything, we have learned how to displace that which might cause us distress. In the snippet I just cited, the war in Congo is merely a "conflict"; and it's easy to find similar euphemisms in your newspaper.
Photographers have a long tradition of trying to deal with suffering, to try to convey what it might have meant for those who perished. A wonderful recent example is In My Mother's Footsteps by Yishay Garbasz, where the photographer deals with the Holocaust in a very personal way, by revisiting locations and by literally walking in someone else's foot steps.
Miyako Ishiuchi's Hiroshima, which I first heard about through Marc and which I just found in a Japanese book shop, is another example. Unfortunately, I failed to unearth a way to buy this book online somewhere (I'm sure a reader familiar with Japanese photo books might know something - I'll update this review, should I receive an email with information). Looks like you can buy the book here. Hiroshima shows clothing and personal items worn by victims of the nuclear bombing of Hiroshima. There are about 19,000 such items in the collection of the city's Peace Memorial Museum, and the book presents a tiny fraction of these. At the very end of the book, there is a list of the presented items, along with the names of the victims (where they are known).
It is left to the viewer to deal with the images, there is no further text (apart from a short statement by the photographer), no explanations, no descriptions. Where words must fail, can images tell us something? I think they can, once we realize that what they might tell us is what we are able to tell ourselves.
Hiroshima, photography by Miyako Ishiuchi, Japanese text (with some English translations), Shueisha Inc., 80 pages, softcover, ISBN 978-4-08-780482-9
PS: There are two videos on YouTube which show the artist at work. They're both in Japanese (which I don't speak), but they give you a good idea of the process, and they show you many of the objects. You can access the first one here, and you can access the second one from there.