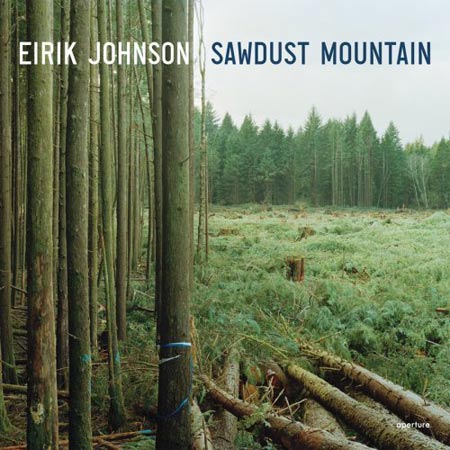 As I mentioned on this blog before, there is a little bit of soul searching going on in photojournalistic circles. What I find fascinating about the debates and commentaries I've seen is the implicit acknowledgment that fine-art photographers not only managed to expand the public's idea of what photography can look like, but they can also produce work that challenges standard photojournalistic practice. Eirik Johnson's Sawdust Mountain
can be seen as a good example.
With photography taken in the American Northwest (Oregon, Washington and Northern California), Sawdust Mountain
portrays the issues facing that region, for example growing environmental concerns about logging. Of course, it is not a simple story. Despite the fact that we love simple narratives - with us facing "evildoers" - the reality, of course, is quite different. That reality asks for a photographer to come and to experience, to see the different facets, to take photographs without preconditioned responses. This is what Johnson did, and the result clearly is more than "just" a fine-art photography book.
Books like Sawdust Mountain
are proof of how valuable fine-art photography really has become. For years now, budgets for the arts have been slashed, and newspapers are dying (who wants to read a newspaper when all it does is trying to compete with TV?). The recent "in this economy" mantra has proven to be just another convenient excuse to cut even more "costs". But for the most part, fine-art photographers have been undeterred. Sure, it has become harder and harder to get grants, and there is more and more competition. But to an increasing extent, fine-art photography is now filling gaps in areas where previously a newspaper might have paid a reporting team to cover a topic in-depth.
I see this development as one of the reasons why books like Sawdust Mountain
are so special. There is a lot of talk about "citizen journalism". I don't know what an equivalent term would be for books like Sawdust Mountain
. But regardless of what it might be, with photographers like Eirik Johnson producing bodies of work that address vital issues in ways that are harder and harder to find elsewhere, it is time for us to give these photographers the credit they deserve.