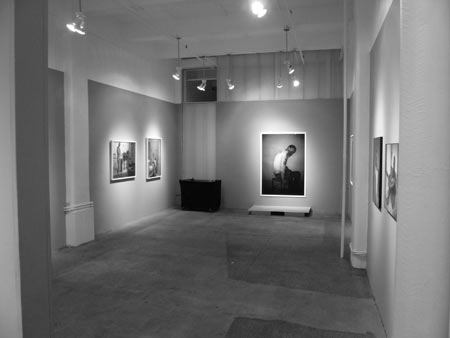 Probably tomorrow, things will be back to normal here on the blog. Yesterday, I came back from my second short trip, this one to sequence, hang, and open Bare, a photography group show I curated at Michael Mazzeo Gallery.


(Carmen Winant, Michael Mazzeo, and me)
Despite the absolutely horrendous weather the opening reception was packed, so if you made it to the opening chances are you didn't even see the photos on the walls. I'm extremely happy with the show - it's exactly what I had in mind, and if you haven't seen it, yet, you might want to check it out. I would like to use this opportunity to thank all the participating artists for their individual contributions and, of course, Michael for agreeing to host the show.
Coming home, I finally caught the cold that I had fought off so successfully both in New Orleans and New York…