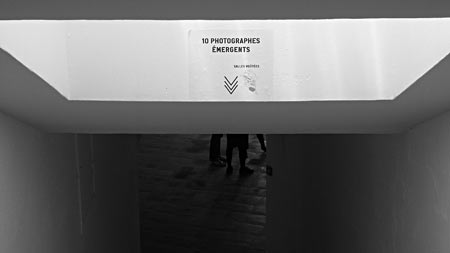 I cannot think of a better way for a photography competition than having ten photographers meet ten jury members for two full days, to allow detailed discussions of the work and the kind of interaction that allows both sides to get a deeper understanding of one another. This, in a nutshell, is how the photography part of the Festival International de Mode et de Photographie in Hyères works. This year, I was fortunate enough to be a member of the jury, and I thought I'd present glimpses of the festival here. In this first of a series of posts I'll briefly introduce the ten photographers who made it to Hyères (out of an initial field of 400+ who applied). In alphabetical order, they are…

Audrey Corregan's work is quite conceptual and varied, and she presented her "portraits" of birds at the festival, along with various nicely designed book dummies that showcase her other work.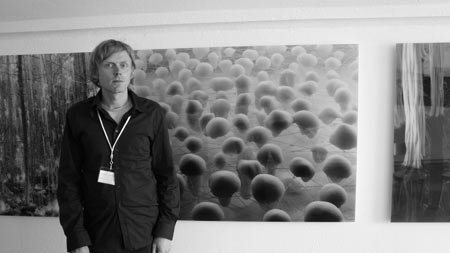 Cassander Eeftinck Schattenkerk showed his "Andromeda Strain" series - elaborately constructed model landscapes, which looked absolutely fantastic mounted on Diasec.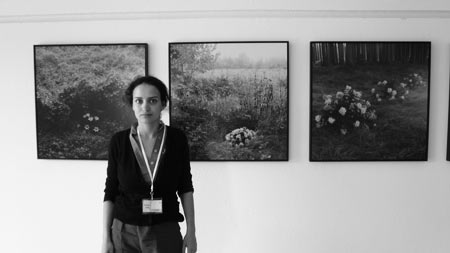 Amira Fritz's work centers on the meaning of flowers (in days past, different flowers were thought to correspond to different qualities). Check out the festival's photography site for more examples.

Scarlett Hooft Graafland's photography is really the documenting of (performance) art she constructs in places she travels to, often involving a larger number of other people. Unfortunately, I forgot to take her portrait in front of her work (I'm really sorry, Scarlett!), and I blame this on a combination of jetlag and that French rosé wine a fellow jury member introduced me to.

Philippe Jarrigeon's photographs are also elaborately staged and often quite humourous. To some extent, they borrow from surrealism.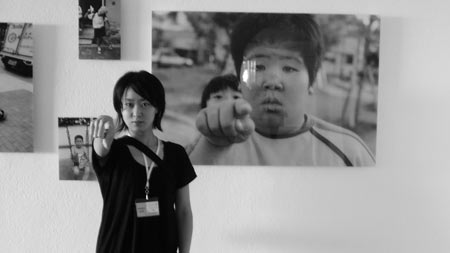 At age 27, Kayo Ume has already sold more books than many photographers ever will: Her first book sold a whooping 100,000 times in Japan. She was one of the two photographers who constantly snapped more photos during the festival - which gives you a good idea of her work (and it seems there is no good single link that would show a larger amount of her photography).

Adi Lavy's project "Camp Sundown" presents the ultimate photographer's nightmare: Portraying the lives of children who are literally allergic to light - a condition called Xeroderma Pigmentosum (or XP).

Spencer Murphy presented "Architects of War", taken at an arms show in the Middle East, with people not unwilling to proudly display their merchandise.

Diana Scherer's work is also quite conceptual, and she presented her still lifes of dead animals on top of found imagery.

Patrick Tsai and Madi Ju "met" each other on Flickr, and when they actually met in person they fell in love and started to document their time together.
So who ended up winning? Who were the people who picked the winners? Who are the people behind the photography festival? And what else was going on at Hyères 2008? That I'll talk about over the next few days…